Kempe's Multiplicator
To accompany Folding and Unfolding in Computational Geometry: Part I: Ch.4: Kempe's Universality Theorem:Fig.19
Last Update:

The first construction multiplies the given angle by two.(Also known as Kempe's reversor).

The second construction extends the first, and shows how to multiply a given angle by 3. He calls it a "multiplicator." It can clearly be extended to multiply any given angle by a positive integer r.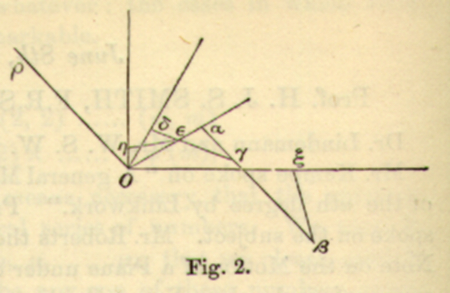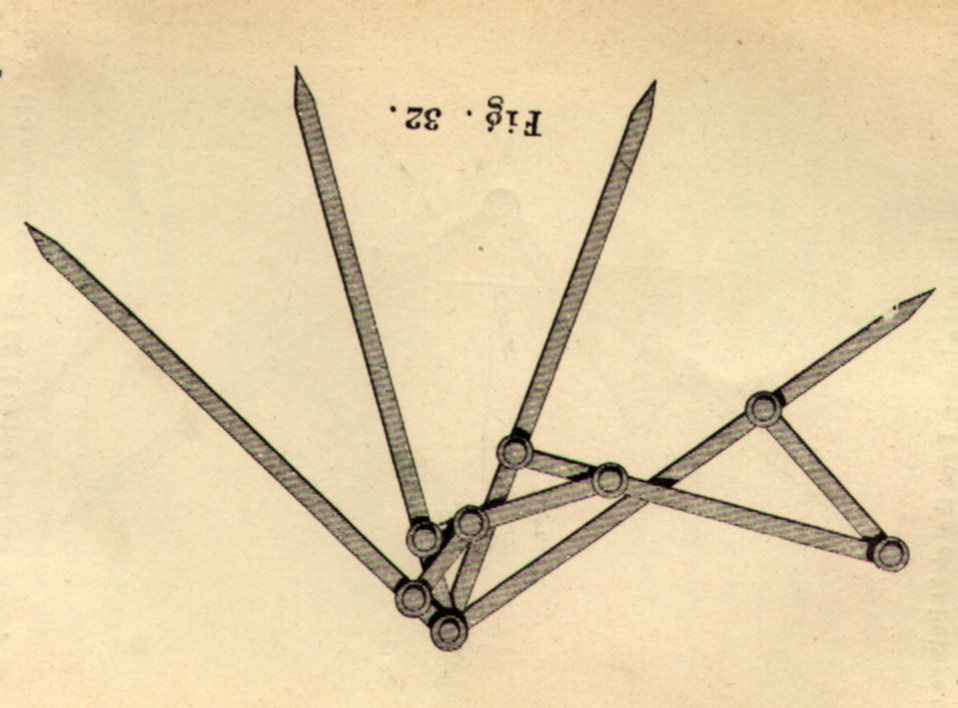 Click on and drag the green point. The three angles incident to A are always equal to each other. (Again, the scale of the linkage can be adjusted by dragging point B.)
---
Created with Cinderella
Applets created by Dessislava Michaylova, modified by Michiko Charley